We design, develop, manufacture and commercialize solutions for active and passive networks, for both copper and fiber optics.
Why solutions? Because we teach our customers about how to best use our products, which transcends them into solutions. This has no additional cost.
Our international presence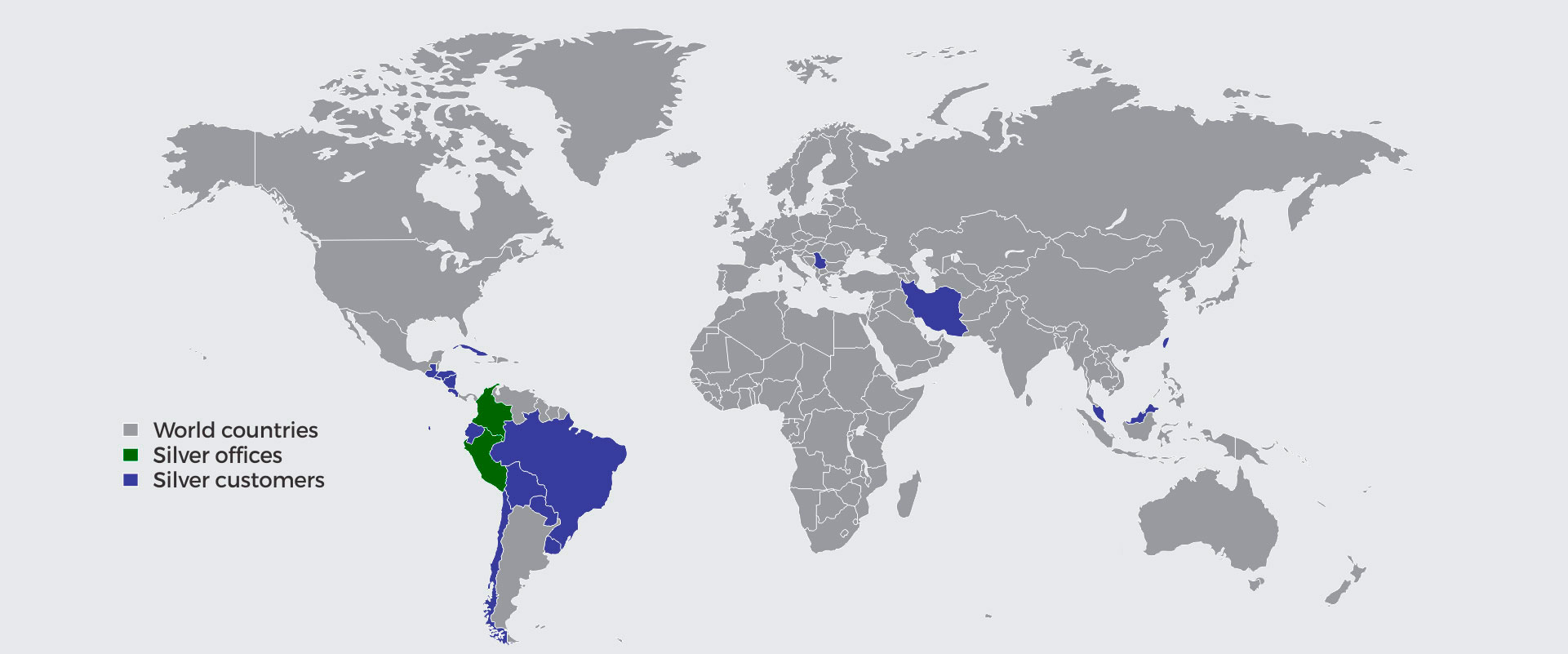 Companies in these countries have had faith in Silver, and as a result they have obtained excellent quality solutions and an excellent customer service. Many of these international customers purchase regularly from us, which means that they are very satisfied with out solutions.